If you're a newbie, buying the right skateboard can be quite confusing for you. Those who are new to skateboarding may don't know the actual cost of a skateboard. So, What is the price of a good skateboard?
Is it better to buy a good board from a well-known brand or a cheaper one?
I'm sure you're looking for an honest answer. Congratulations, you have come to the right place (skatevella.com), where you can get answers to all your questions.
Among many factors affecting skateboards, prices are the manufacturing brand and customization; if you're looking for a decent skateboard at a reasonable price, your budget will be heavily affected.
After reading this article, you will be able to find a wonderful item at a great price.
How Much Does a Skateboard Cost
There are so many options available in the market that it is hard for skateboarders to find a good quality skateboard at a reasonable price.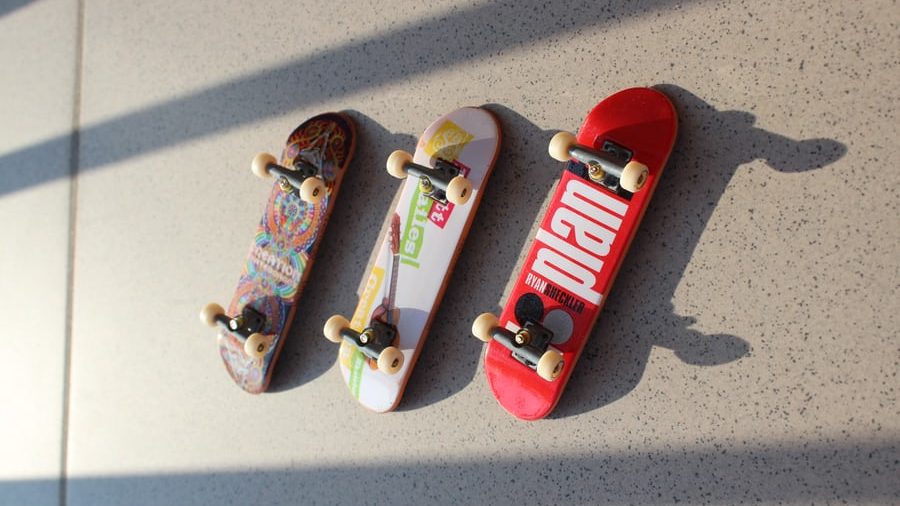 Typically, skateboards cost between 30 and 350 dollars. In addition, it depends on the brand, quality, and purchasing location. The price of skateboards may vary depending on the brand you prefer and the material durability. If purchased separately, it would cost half as much, but it would last for four years.
Types of skateboard
Skateboard for Kids
As the name implies, these skateboards are designed for kids. These boards are designed with children in mind, so they include some safety features for safe and sound skating.
Longboard Skateboards
Longboards are specially designed for longer distances and provide acceleration to riders during downhill skating. It is better for beginners than other skateboards.
Besides being more stable, they are also more reliable for new skaters. Beginners should consider a longboard since it reduces the chances of being injured or involved in an accident. Tricks cannot be performed on a longboard.
It will cost you between 50 and 400 dollars.
Beginners Skateboard
Beginners should invest at least 100 dollars in a good skateboard. Beginners should look for skateboard decks that are either 7.75 inches or 8.0 inches wide. Although these skateboards aren't good enough, they at least meet the expectations of the average skater
A board of this quality costs between 50 and 100 dollars.
Classic Skateboards
A classic board will cost you between 70 and 350 dollars. Even without cruising, the skater has many options to choose from when skating.
Street Skateboards
Street skateboards are lighter than traditional skateboards. Therefore, in comparison to others, skaters used these boards to perform grinds tricks and slides within non-rural areas.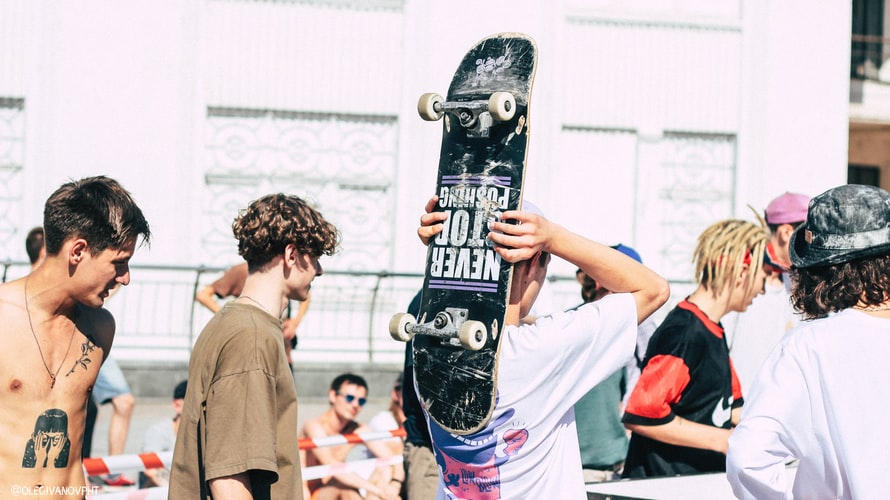 The stick-shaped decks with small wheels make them easy to maneuver. Usually, you'll find these boards on sidewalks, in streets, on plazas, on flat ground, and atop stairs.
Street skateboards cost between $60 and 199 dollars on average
Blank Skateboards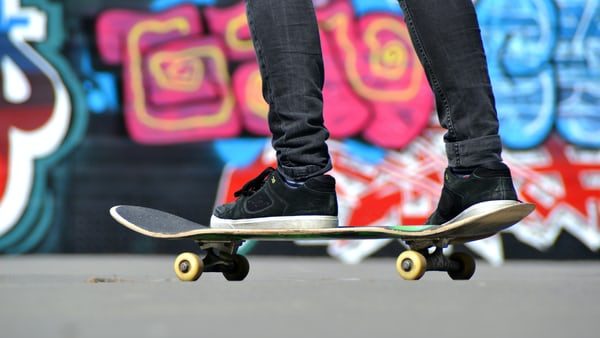 Despite not having a graphic print or complex design, these skateboards allow players to skate comfortably. Furthermore, the decks of blank skateboards are available in a variety of solid colors.
These types of skateboards are most popular among professional skateboarders. Between 50 and 120 dollars are charged for these boards.
Professional Skateboards
Professional skateboards are used in competitions as well as in tournaments. A high-quality material has been used to build this board; especially, its amazing deck quality allows the skater to easily learn to riddle without any difficulties.
Prices ranged between $150 and $300 for professional boards.
Factors Affecting Skateboard Costs
The main factors that affect skateboard cost are brand, type, material quality, and buying location. We will discuss only four important factors here, although there are others as well.
Brand
Compared to other board sellers, famous brands sell more expensive boards due to their popularity.
Expensive boards may have better quality, or they may not. Always evaluate the skateboard's quality before relying on its brand, no matter how famous it is.
Type
Each skateboard has different characteristics, so its functionality depends on its characteristics. The type of board you buy depends on the purpose for which you intend to use it.
Similarly, if you are going to take part in a competition or tournament, a professional board is the one you should use. Therefore, it will probably be more.
There are so many popular skateboard brand names available. It will cost you very little if you buy it for your child.
Material quality
Buying expensive skateboards does not mean they are good in quality. You'll be surprised to hear that; I've found some cheaper models that are far more well known and branded
There are still some sellers, even in the online market, who offer fantastic products at affordable prices. Therefore, when buying a skateboard, you should always be sure that you are not wasting your money.
Buying Location
The location where you purchase your skateboard has a significant impact on its price. Therefore, we recommend that you purchase from the online market. Exactly why?
If you buy from a mall or shop, you will have to pay more than online shopping since the seller has to pay for his rental apartment.
Another advantage of buying a skateboard online is that you can choose from a wide variety of products. However, this option is rarely available in malls or shops.
How to make your Own Skateboard?
Wish to make your board, it's great;
Owning your own skateboard is expensive, but you won't compromise on quality.
A product's price is determined by the material quality and the location where it is manufactured. During the journey through a distribution chain, a product's cost gradually increases.
As an example, if the manufacturing cost of a skateboard is 30 to 40 dollars, the shipping cost is 70 to 80 dollars. The purpose of this example is to illustrate just how much the price of a product increases with the distribution chain.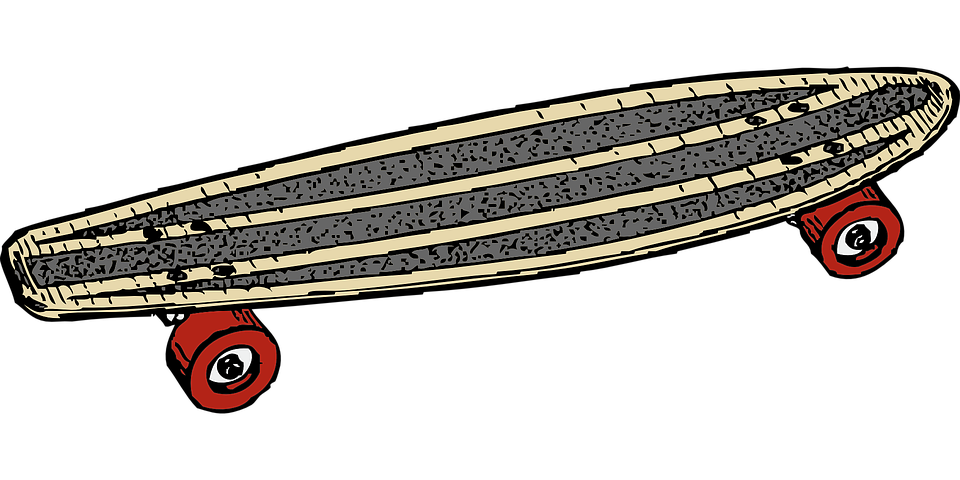 let's discuss how much your own produced board costs.
Check out the price of all board parts.
Deck b/w $30 to $ 100
Trucks are $30 and $60
Wheels $30
Bearing costs $10 to $90
Grip $10
protective gears included wrist guards, and knee and elbow pads cost between $200 to 250$.
---
Is it Okay to Buy a Used Skateboard?
If you are a new skater and have no idea whether skateboarding is your cup of tea or not, I suggest you go for a used skateboard. In most cases, you will get a used board for just 60$ or below.
For a beginner without spending much money on a new board, a used or second-hand skateboard is the best option.
You can practice all the tricks and techniques on a used board before you start your skateboarding career, which will help you to improve with a new board.
If you buy a used skateboard, make sure that all of its parts are in good working condition and especially make sure that there are no cracks or chips on the deck, but you should replace small details such as the bearing and wheels. In any case, your bit of tinkering makes the board as good as new.
---
How Much Does a Skateboard Deck Cost?
If we are discussing the cost of the deck, the main thing we need to consider is the wood and the number of planks layers used in it. Usually, maple wood is less durable and less costly than the deck with bamboo wood.
What is the price of a skateboard deck? Let's say that a deck costs about 50 dollars on average.
Picking a blank deck, which costs half of the above-mentioned price, is not a bad idea if you're an artist. Later, you can design it yourself.
---
How Long do Skateboard Decks Last?
How long does a skateboard deck last? As I answer your question, I feel this is a touching question. So depending on deck material and your skating style, it can last over a year or even less than two weeks.
Suppose you are just a new skater and not doing much but ridding. It will be long-lasting for you compared to a regular skater doing all skating tricks.
When it comes to money, I suggest you pay more penny in a deck to make your experience better. Some best skateboard deck brands are available in the market, like Toy Machine, Polar, Anti Hero, Santa Cruz, etc.
These branded decks are expensive compared to the 7ply maple wood deck. They use layers of carbon and fiberglass to increase the strength of a deck.
Thanks for reading.💖💖💖