For a long time since I've been in the field of skateboarding. I heard many people asking about how to become a pro skater. Is skateboarding easy? The best age to start skateboarding.
How to become a better skateboarder, Is skateboarding safe, and many more questions. Almost all the people who are new in the field have the same queries in their minds.
Related: How to carry a Skatebaord
Let me reply to you with the answers to all your skateboarding-related issues in two lines to clear your mindset. Yes, skateboarding is not hard. It's easy, and you can become a pro skater with little effort and daily practice. You can easily learn skateboarding at any age. Click to see; Best Skateboard For Beginners
And if you wish to be a better skateboarder and proceed with your career in a great way. It should be your priority to keep yourself safe from injuries by using all necessary protective gear properly.
We advise you never to ignore any of the below-mentioned protective gears, even if you are going for a short ride. These gears help you to make your ride safe.
How To Become A Pro Skater
Take Start Early
It is a common saying that children learn faster as compared to adults. So it is just better to start skateboarding at an early age. Children have enough time to learn from scratch and go deeper, and a time comes when they become masters in their field.
But I wish to add this line that it is common saying that age does not matter if you make a strong decision to take the start. You may shock to know that I see eyes people learning skateboarding at the age of around 40.
I remember when my dad bought the first board for me when I was just eight if I'm not wrong. According to my suggestion, if you wish to see your child as a great skateboarder in the future. Pick the below affordable price PHOEROS Skateboards for Kids Boys / Girls.
Stay dedicated
Once you decide to start skateboarding, stay dedicated to it and practice daily to get results in less time. Rocking in our favorite game and showing off our talent and creativity is only possible with practice and passion.
As a skateboarder, you can compete in many different national and international competitions and become a brand. Through the message board, you can ask any question you want. We are always happy to help and guide you.
But here you have to remember that if you feel like losing interest in it. It is too hard to face challenges without passion and a rough attitude to pursue skateboarding as a career.
Be Consistent
Skateboarding, like everything else, requires time to improve. Most people tell us that we need to make a schedule for studying, playing, etc., but it is difficult to implement any schedule.
My advice is to practice daily whenever you feel relaxed and comfortable. But It is a must to practice with consistency daily. You feel unexpected inner happiness when you improve your performance, which gives you more drive to succeed.
Join Skating Competitions
If you wish to become a professional skateboarder, you should participate in some skateboarding tournaments and competitions. As a result, your skills will be evaluated, and you will be able to learn some advanced tricks from your competitors.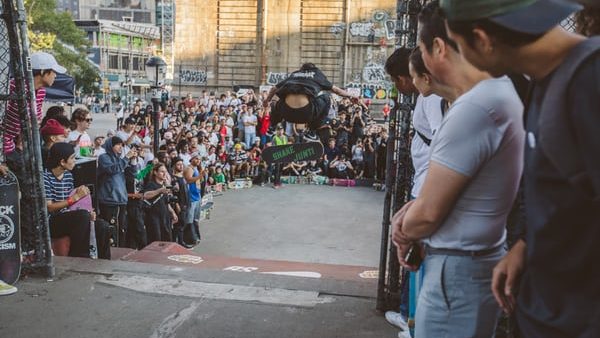 It is beneficial to join a skating team, and it is easy for you to know many skateboarders. When you take part in skateboard competitions. Moreover, Once you perform well, many local skateboard shops and brands want to approach you for branding, and you get money with publicity.
Stay Active On Social Media
It is a good practice to build your social media profile. Your guideline answers the question of many people about How To Become A Pro Skater. And many other unlimited queries related to skateboarding make your worth.
Try to add value to other people's lives and try your best to solve their problems. You will be loved and recommended by your followers, and the day comes when you are the most trusted person and brand in your field.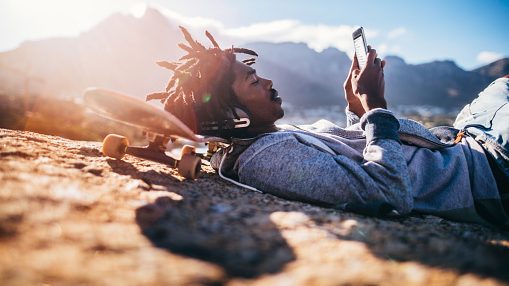 The awesome way to build your reputation is to take start by uploading your daily skateboarding videos. And try your best to stay connected with your followers and answer them properly if they ask any questions.
When you have a great and beautifully built profile, people trust you blindly, and you will receive unlimited sponsorships.
Stay Healthy
If you want to avoid injuries and keep yourself safe, you should pay attention while skating. It is a very sworn case that you got any serious injury during your training period. So you don't need to worry.
To overcome these serious injuries that may jeopardize your skating career, you should stay mentally active, and your mental health is essential for that.
You must add a healthy diet and a well-balanced diet to your routine to increase your stamina and give you more power for your rehearsals.
---
Participate in Professional Skateboarding Competitions
Once you confidently complete your skateboarding training, now it is time to polish your passion in the supervision of any pro skateboarder.
You can also join any professional skateboarding academy to learn rules and regulations that help you when you participate in any skateboarding tournaments. We must encourage you to take part in international level skating competitions. 
Here is the list of some international skateboarding competitions
Tokyo Olympics
Dew Tour
Shredder Series
Skateboarding Worldcup
X Games
The Vans Park Series
Street League -(Skateboarding Series)
The World SkatePark World-class Championships
The Grind For Life Series
---
Conclusion
It is not much to become a professional skateboarder day and night. But we guarantee that if you implement a step-by-step guideline and stay consistent, you will become a great skateboarder one day.
I hope you get the answer to how to become a pro skater and feel confident after reading this article.
SkateVella is always here to listen to you and love to help you as always.
Good luck to you❤️❤️❤️